Product Recommendation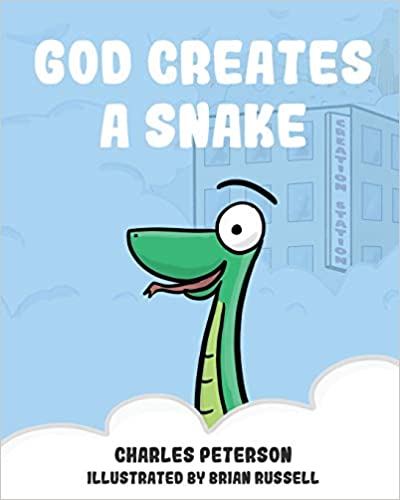 Book Review – "God Creates a Snake"
I was provided a review copy.
I've been following the author on Twitter for some time, and have greatly enjoyed his God creates animals series. This one converted awesomely into an adorable, if a bit irreverent, children's book. It shows the imagined interaction between God, who was just finishing up the creation of the snake, and the adorable little crawler.
The illustrator has captured the idea excellently, including one illustration in which the character obviously has the "one raised eyebrow" look, though only one eye is showing. I loved the use of the universe as God's "skin" as well as how he showed the size difference of God and the things around him.
I do recommend treating yourself to a copy of this book.
https://smile.amazon.com/God-Creates-Snake-Creating-Animals/dp/0985927739/