We're (not) Pregnant.
September 18, 2007
David Mathew was born at 12:46pm today. "I shall go to him, but he shall not return to me." 2 Samuel 12:23

Click here to see photos of David after birth. Please keep in mind that it had been about two weeks since his death until he was born, and only click if you're sure you want to see.
September 12, 2007
Went in for a routine appointment this morning, and the doctor could not find a heartbeat. He sent us over to the hospital next door for an ultrasound. They were also unable to find a heartbeat. Baby measured 14 weeks (it's been about 15). We are hoping to deliver at home with no complications. Prayers are welcome.
August 7, 2007
Had an ultrasound and lab work done today. Baby is measuring just right for how far along we are, and appears quite healthy! Heartbeat was 171. Here are a couple pictures the technician printed out for us: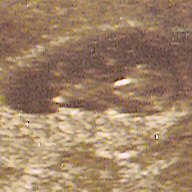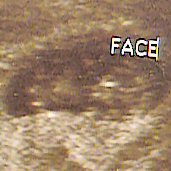 Bob | Rae | Tim | Nate | JL | David | Sarah
---
---